Livia Tomiselli
Founder and CEO of LTA+D.

She is an Italian registered Architect having a Master of Architecture with honors from "La Sapienza" University of Rome. Prior to establish her own company, she had her main activity in Italy and Los Angeles, held leadership positions in internationally renowned offices designing and managing projects through all stages of design and construction.

Education:
Master in Architecture
Technology of Architecture
La Sapienza University of Rome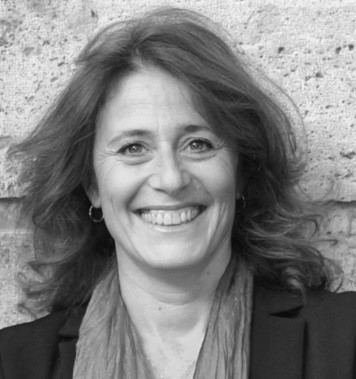 LTA+D PROFILE AND PHILOSOPHY
LTA+D is an architecture and interior design company based in Rome and specialized in residential and commercial projects. Livia Tomiselli is the founder and the soul of the company.
Livia's aim is to provide inspiration to conceive a project and care to deliver it in person. Is putting all her team knowledge and expertise towards the design and construction of space of excellence wheather is an entire building or just a little room. We believe design and architecture are a fundamental force shaping the lives of people at all social levels and we want our impact to be positive and unique for each Client.
We beleve that in order to deliver and guarantee professional services it is foundamental the development of professional synergies through an integrated and coordinated design approach that inludes architectural, structural design, landscape design, lighting design, furniture design, acoustic, sustainable design and so on.
The goal is to keep the project under control in all its aspects: aesthetic, functional and economic.
And it is precisely by combining aesthetics, creativity and tecnology with Livia's passion for materials, artisan techniques and design, that LTA + D specializes also in interior design in accordance with the needs, cultures and desires of its refined international clientele. The synergy between technical solutions, Italian craftsmanship and design is reflected in environments that combine innovation, tradition, custom‐made furnishings, exclusive finishes. Custom is the most used world in our projects (from built in furniture, to special lights, to rug and fabric design, to custom mosaics and finishes and so on)
Developing an unique and exclusive concept for each client is fundamental for the studio, which coordinates the design process, and all the following phases ensuring that the result is an added value compared to the simple sum of its parts. Through the partnership with LTA+D Italia, the studio also offers a direct supply service of Italian and European materials and products, guaranteeing its customers a "turnkey" service.
LTA+D di Livia Tomiselli Copyright 2022